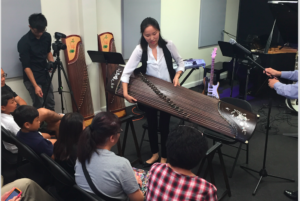 We are offering a free 4 week introductory Guzheng class to encourage you to try this 21-stringed instrument. The class meets once a week for 4 weeks at our music school on Hawthorne Blvd in Torrance (next to Cost Plus).
Our goal is to have a Guzheng ensemble performance by the end of this summer.
This class is open for both youth and adults.